Arnarlax first international company to Blue Innovation Camp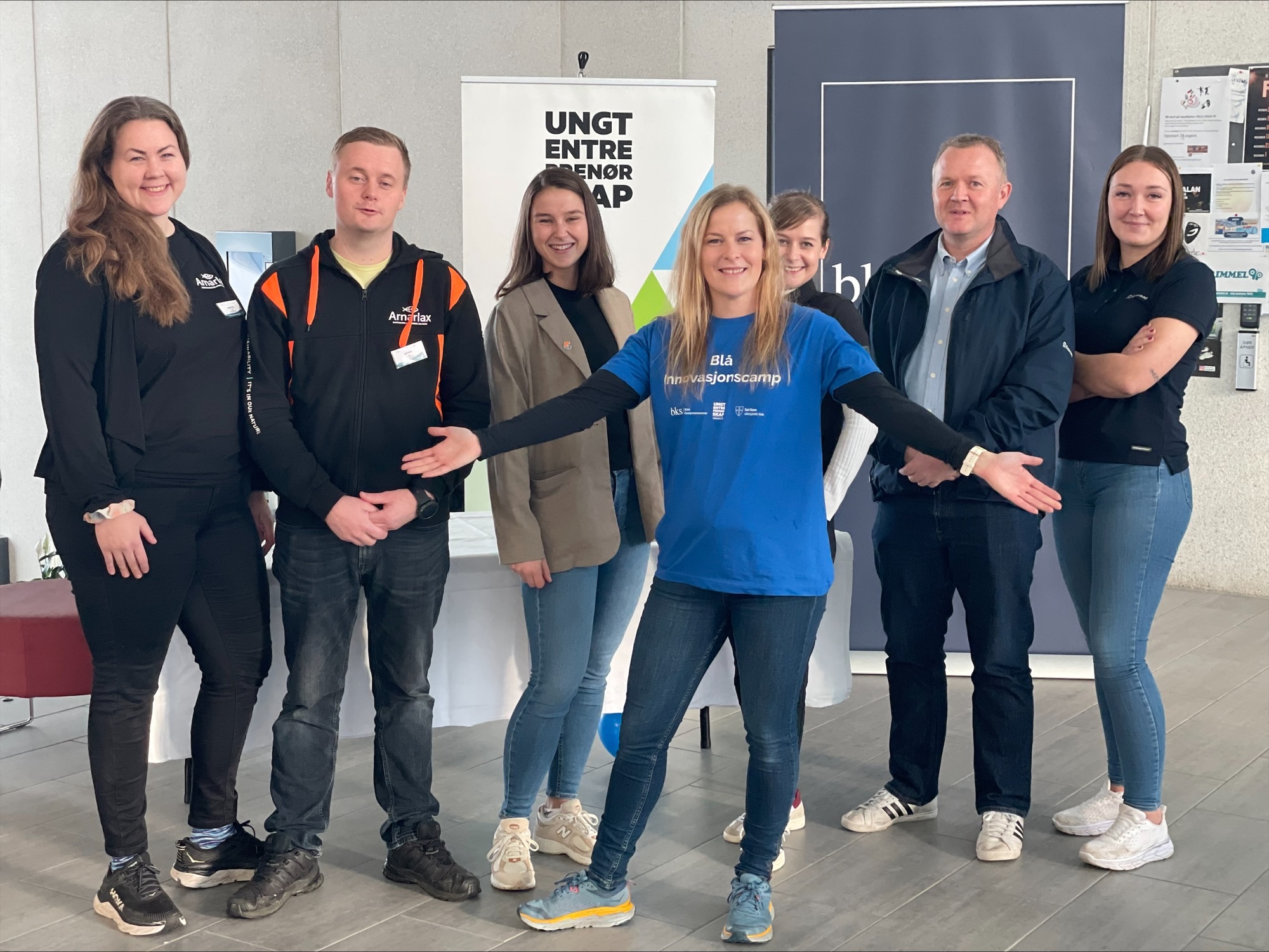 The Blue Innovation Camp is a collaborative project between the Blue Competence Center, Young Entrepreneurship Trøndelag and Guri Kunna upper secondary school.
The event focuses on creativity and innovation. A close collaboration with local businesses is central to the innovation camp, where participating aquaculture companies deliver each their own current operational challenge for over a thousand students from all over Trøndelag county to solve. Students are divided into groups and each given one of the challenges to solve and will then present their solution proposal to the participating industry panels.
There is both a physical and digital version of the camp that run concurrently: the physical camp is held at the Guri Kunna upper secondary school in Frøya and includes meeting industry representatives in person and activities such as boat trips to the Gur Kunna fish cages with students from Guri Kunna, as well as games and challenges in the local community and with the Coastal Museum. 81 lucky students will be invited to this year's physical camp. The digital camp is coordinated remotely where all participating schools can work from their own classrooms. Over one thousand students will be participating digitally this year.
First time international company participation
Blue Innovation Camp 2023 has, for the first time ever, invited an international company to participate! This company is BRIDGES aquaculture company collaborator Arnarlax.
This is one of the many ways in which BRIDGES involves collaborators in one another's activities to share learning outcomes and experiences for the purpose of inspiration and adoption of best practices cross-nationally.
This year's industry representatives are: Arnarlax, Eidsvaag and Måsøval.
Måsøval owns the Guri Kunna fish cage concessions which tenth graders that are invited to the physical camp will be given a guided tour of by Guri Kunna students.
Norwegian Industrial Property Office at Blue Innovation Camp
It is yet another year of firsts for Blue Innovation Camp: not only will it include the first international company participant, but also representatives from the Norwegian Industrial Property Office will be available to students for consultation regarding patenting, trademarks and design.
Watch the YouTube short video "What is Blue Innovation Camp?"