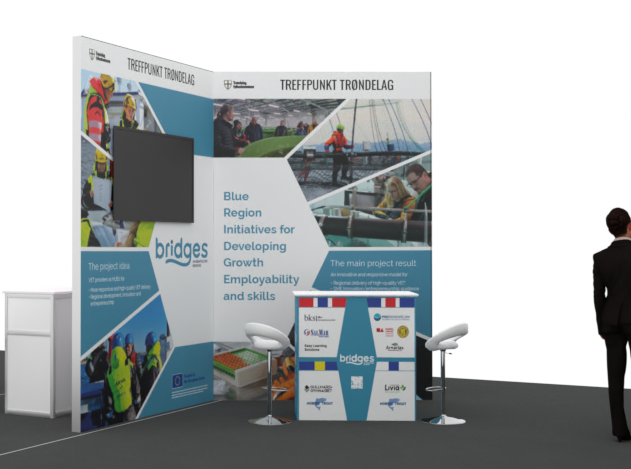 You can find us at stand F-538 hall-F under "Treffpunkt Trøndelag" (Meeting Point Trøndelag) at AquaNor 2023 Exhibition in Trondheim, Norway 22nd – 24th August.
We will be sharing experiences and best practices from the project as well as being open for new collaboration activities. 
NORWEGIAN INDUSTRIAL PROPERTY OFFICE AT BRIDGES STAND
At 1200-1300 tuesday 22nd and wednesday 23rd August representatives from the Norwegian Industrial Property Office will be available at the BRIDGES stand for consultation regarding patenting, trademarks and design. 
ADVANCED AQUACULTURE TECHNOLOGY - ROBOTICS AND DIGITAL SOLUTIONS IN 2023
SINTEF, a close partner to the Norwegian BRIDGES participants, will be holding a seminar discussing new research results and innovative technology for robotics and digitalization of aquaculture on the 23rd of august, 2023.
This will be of special interest to the BRIDGES project as knowledge of upcoming digital solutions in the aquaculture sphere are an important aspect to addressing aquaculture education readiness.