BKS at Founders Course 2023-2024 Kick-Off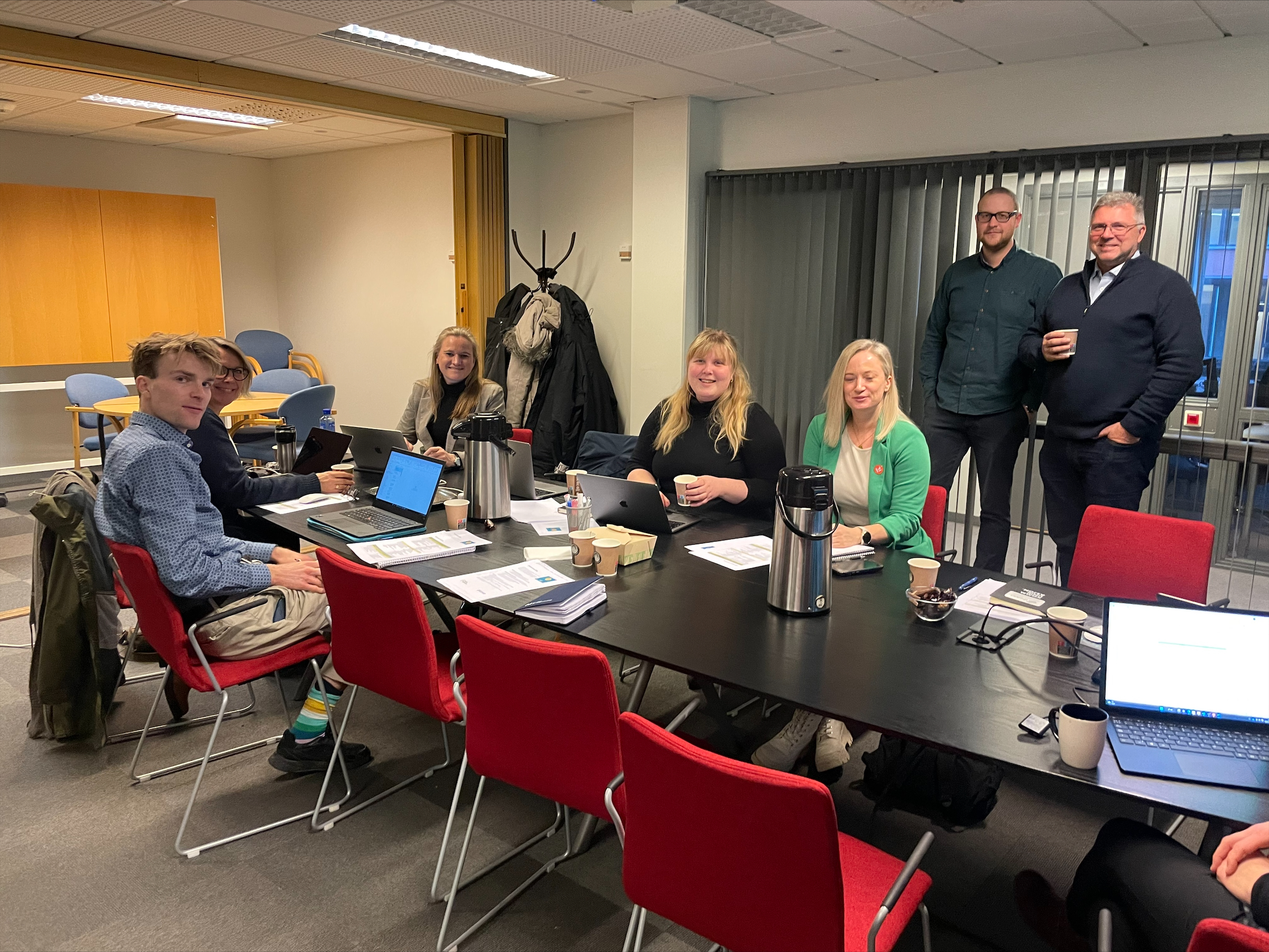 In relation to WP11.6, BKS (Blue Competence Center) is participating in Proneo's Founders Course for Startups as a collaborator in teaching the basics.
The Founders Course is a practical and effective offer for those who want to start their own business.
The course is part of the Entrepreneurial Training in the Trøndelag, Norway region and is a collaboration between Trøndelag County Municipality, Proneo and business gardens and incubators in Trøndelag, of which BKS/BCC is one.

The introductory course is suitable for those who:
• Have started- or are planning to start- their own business
• Already have a good idea on what you are planning to implement
• Are interested in learning more about entrepreneurship and business development

In the Founders Course for startups participants learn, among other things:
• How to analyze the market and understand the needs of their customers
• How you create a marketing strategy and find out how the company will profit
• How to establish the company and get started with sales
• Get an overview and control over the company's finances
• How to create a solid business model

Practical info:
• The course runs over 5 evenings, 3 hours each
• Up to 4 hours of direct guidance/mentoring from an experienced adviser
• The participant gets access to the Gründerakademiet's (Founder's Academy) digital e-learning portal
• The course requires no prior knowledge, only a PC/Mac, commitment and a desire to succeed
• Participants who complete the course will be awarded a course certificate
• Deductible NOK. NOK 1,100
The course will give lots of practical advice and tips that will make your start-up process easier and give it a chance of success.
On january 12th Proneo invites to a themed day for all collaborators who will be a part of teaching the Founder's Course in 2023 and 2024.
Time: Thursday 12 January 2023, at 9.30-16.00
Location: Proneo Stjørdal, Kjøpmannsgata 12
Meeting room Stjørdalen's roof
Purpose:
Gather incubators, business gardens and other innovation networks in Trøndelag that want to hold Founders Courses
Sharing of experience from completed courses
Joint planning and coordination of courses in Trøndelag 2023
Contribute to a good collaborative climate in the innovation network
Agenda:
We mainly plan for dialogue and common experience sharing/discussion throughout the day. We know that some want to hear how we have concretely completed the courses, so that this is presented in short reviews as a basis for the discussions.
9.30 - 10.00 Coffee and mingling
10.00 – 10.15 Welcome!
Short presentation round
10.15 – 11.00 Basics of the Founder's Course
Entrepreneurial Training in Trøndelag Intro
The Entrepreneur Academy (Gründerakademiet)
11.00 – 12.00 Practical implementation of the course
Cooperation and cooperation agreements
Marketing and recruitment
Economy
Enrollment
Information for course participants
Evaluation
Individual counseling
12.00 – 13.00 Lunch and mingling
13.00 – 15.00 Course Content
Focus on:
- Overall objective for each gathering
- Sharing of experience from the practical implementation of the gatherings
15.00 - 15.30 Clarify further cooperation structure
Course plan 2023
15.30 - 16.00 Summary and conclusion